911 Memorial – A Business Directory
911 Memorial –  Welcome to our webpage created in remembrance of the victims of the Sept. 11, 2001 terror attacks.  It is our attempt to give attention to the Memorial Websites across the United States and Europe.  We honor our fallen heroes the responders, police, fireman and more.  If you have a website you would like to suggest for our 911 Memorial Page,  please let us know by contacting us on our Contact Page.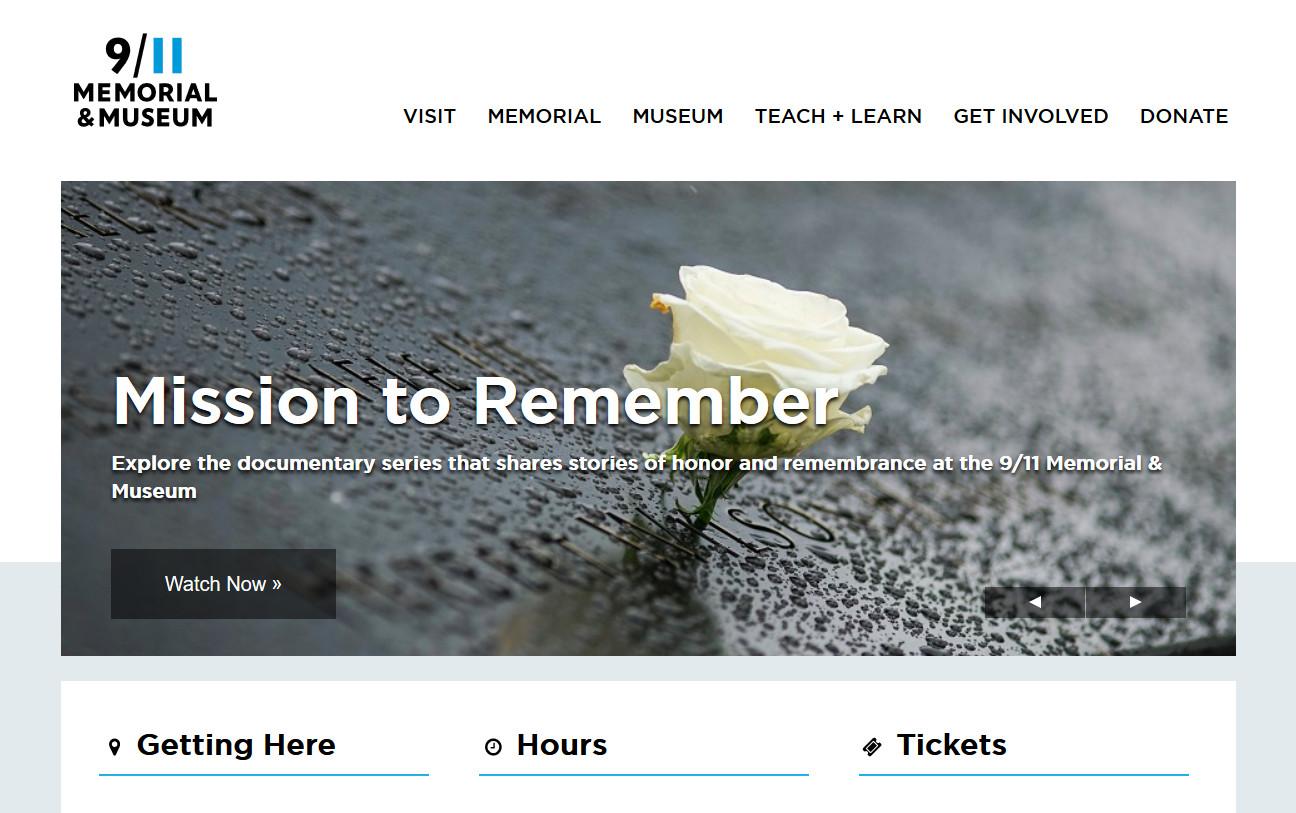 Through commemoration, exhibitions and educational programs, The National September 11 Memorial & Museum, a nonprofit in New York City, remembers and honors the 2,983 people killed in the horrific attacks of September 11, 2001, and February 26, 1993, as well as those who risked their lives to save others and all who demonstrated extraordinary compassion in the aftermath of the attacks.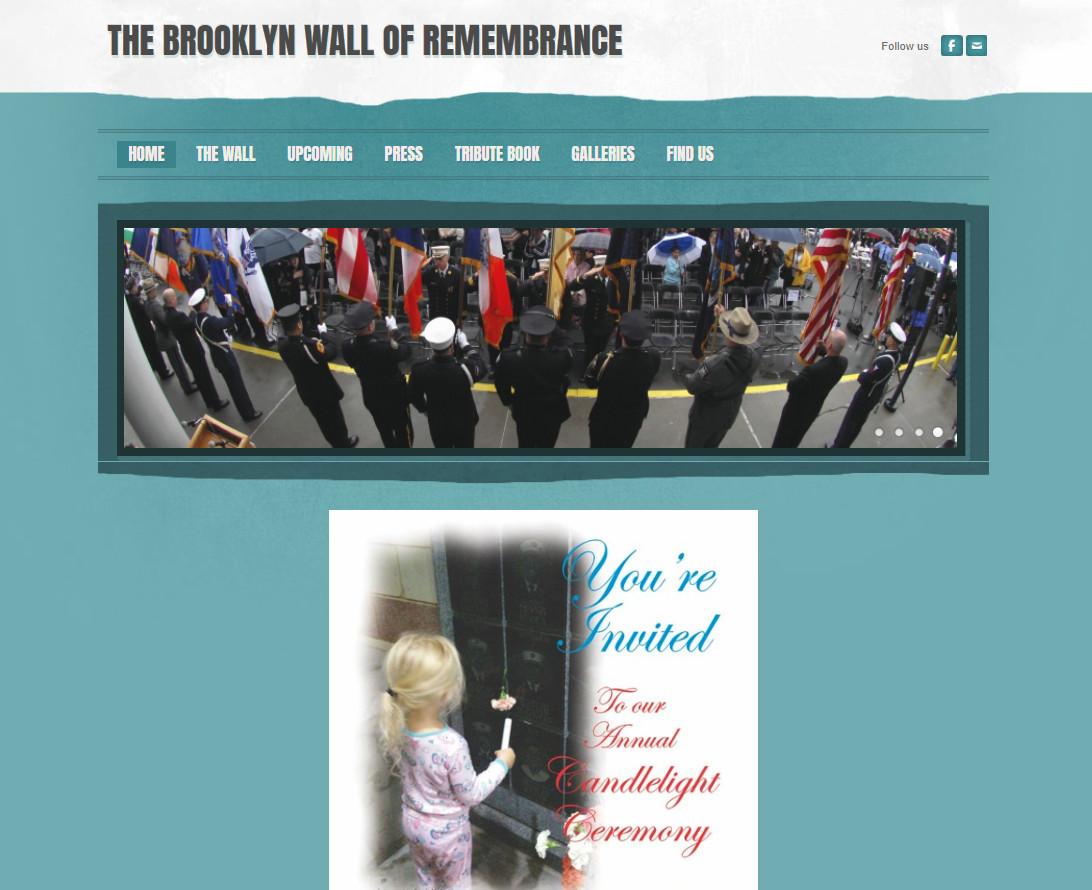 The Brooklyn Wall of Remembrance in MCU (formerly KeySpan ) Park stands as a graceful and beautiful tribute to those who made the ultimate sacrifice on September 11th, 2001. Comprised of 3 30 x 12 foot granite walls, the Coney Island memorial contains the laser-engraved images of 346 Firefighters, 37 Port Authority Officers, 23 NYC Police Officers, 3 NYS Officers, 1 Fire Patrol, First responders and 1 K-9 Rescue dog named Sirius. Touched by the magnitude of their sacrifice, Brooklyn-born and raised Sol Moglen conceived of the idea for a memorial . On the Wall, their portraits form a powerful, unforgettable testament, eloquently spoken, reminding us these are real people behind the names and numbers of September 11.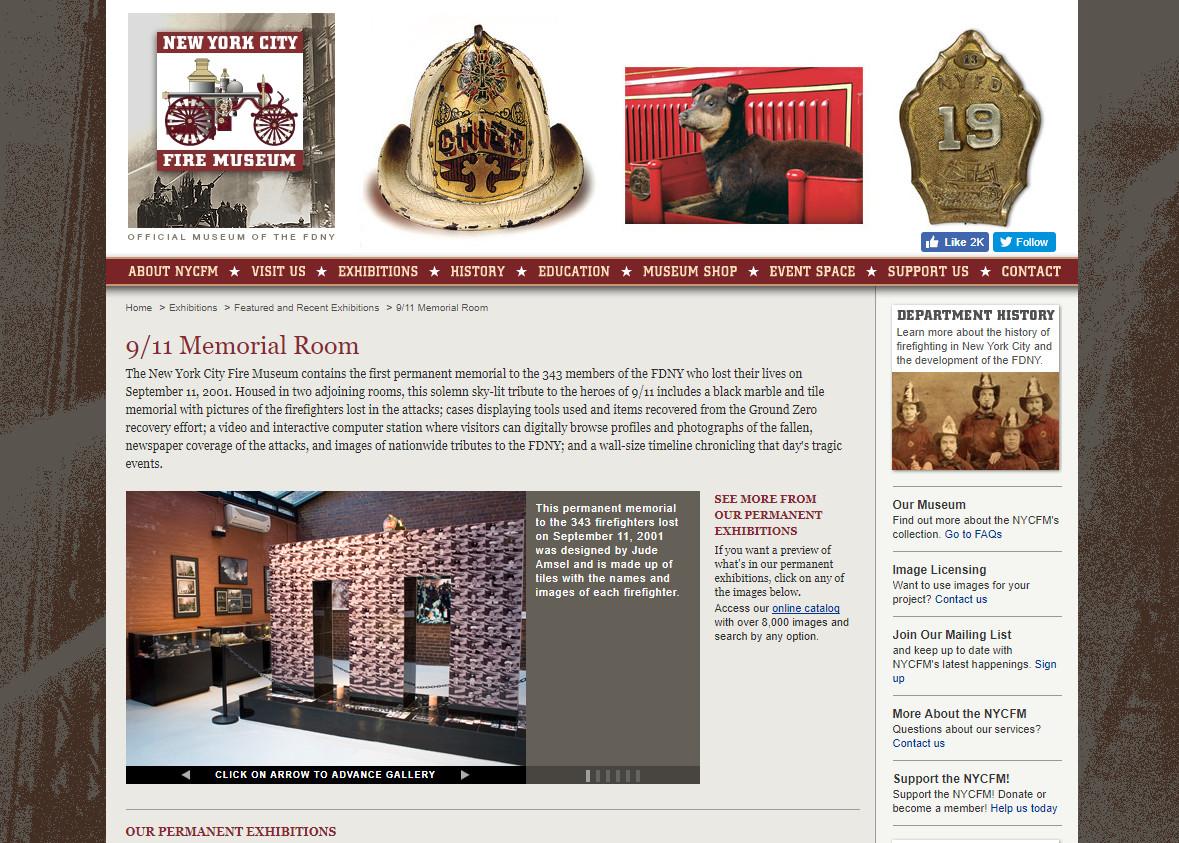 The New York City Fire Museum contains the first permanent memorial to the 343 members of the FDNY who lost their lives on September 11, 2001. Housed in two adjoining rooms, this solemn sky-lit tribute to the heroes of 9/11 includes a black marble and tile memorial with pictures of the firefighters lost in the attacks; cases displaying tools used and items recovered from the Ground Zero recovery effort; a video and interactive computer station where visitors can digitally browse profiles and photographs of the fallen, newspaper coverage of the attacks, and images of nationwide tributes to the FDNY; and a wall-size timeline chronicling that day's tragic events.
Twenty-three members of the service died in the line of duty as they responded to the terrorist attacks on the World Trade Center on September 11, 2001. Those officers served in the following commands: Emergency Service Unit Squads 1, 2, 3, 4, 7, 8, and 10; the 6, 13, and 40 Precincts; Bomb Squad; Transit Bureau District 4; Traffic Control Division; and Video Production Unit.
Since the attacks on the World Trade Center, many members of the service who were involved in the rescue and recovery effort have died as a result of 9/11-related illnesses. These officers were exposed to toxic and hazardous conditions during those efforts, and subsequently developed fatal illnesses.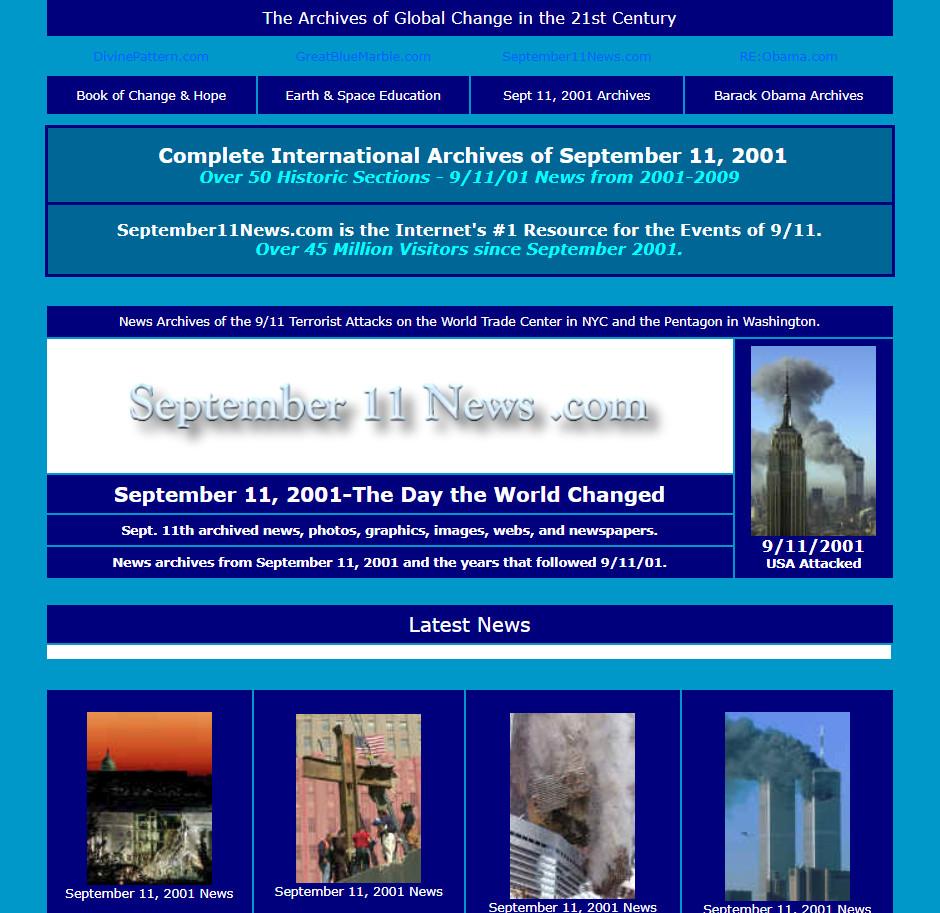 September 11 News The September 11 News website was created as a permanent internet archive of the events of September 11, 2001. By archiving one of the most profound, life changing events of modern human history, September 11, 2001 will never be forgotten. This site has archives news, photos, graphics, images, webs and newspaper articles.
The United States Library of Congress has selected September 11 News com for inclusion in the Library's September 11 Historic Internet Collection.  This Collection is a pilot project of the Library in connection with its mandate from congress to collect and preserve ephemeral digital materials for this an future generations.  The library shares your vision of preserving web materials about September 11 and thanks September 11 News com for permitting researchers from across the world to access your archives.
The FDNY members of Engine 50, Ladder 19, and Battalion 26 have organized an annual bicycle trip on the Anniversary of 9/11, to honor and remember the 343 members of the FDNY who perished in the World Trade Center on Sept 11th, 2001. We will never forget. This fall marks the 16th anniversary of the September 11, 2001 attack on our country. In order to honor the memory of the firefighters that died at the World Trade Center, members of the FDNY will participate in the 7th annual FDNY343Ride memorial bicycle ride and pedal from The Freedom Tower in Lower Manhattan to Montauk NY over the course of two days. Donated proceeds from the ride go directly to help support severely injured veterans who have served in the Armed Forces. Their lives have been permanently altered protecting our great nation and the freedom we so enjoy. We are committed to help and support these brave men and women in their time of need as they return home. The money raised is used to pay for all terrain wheel chairs (Track Chairs), service dogs, medical bills, housing, and numerous other expenses that surface. These brave men and women have made great sacrifices and it is an honor to be able to help out any way we can.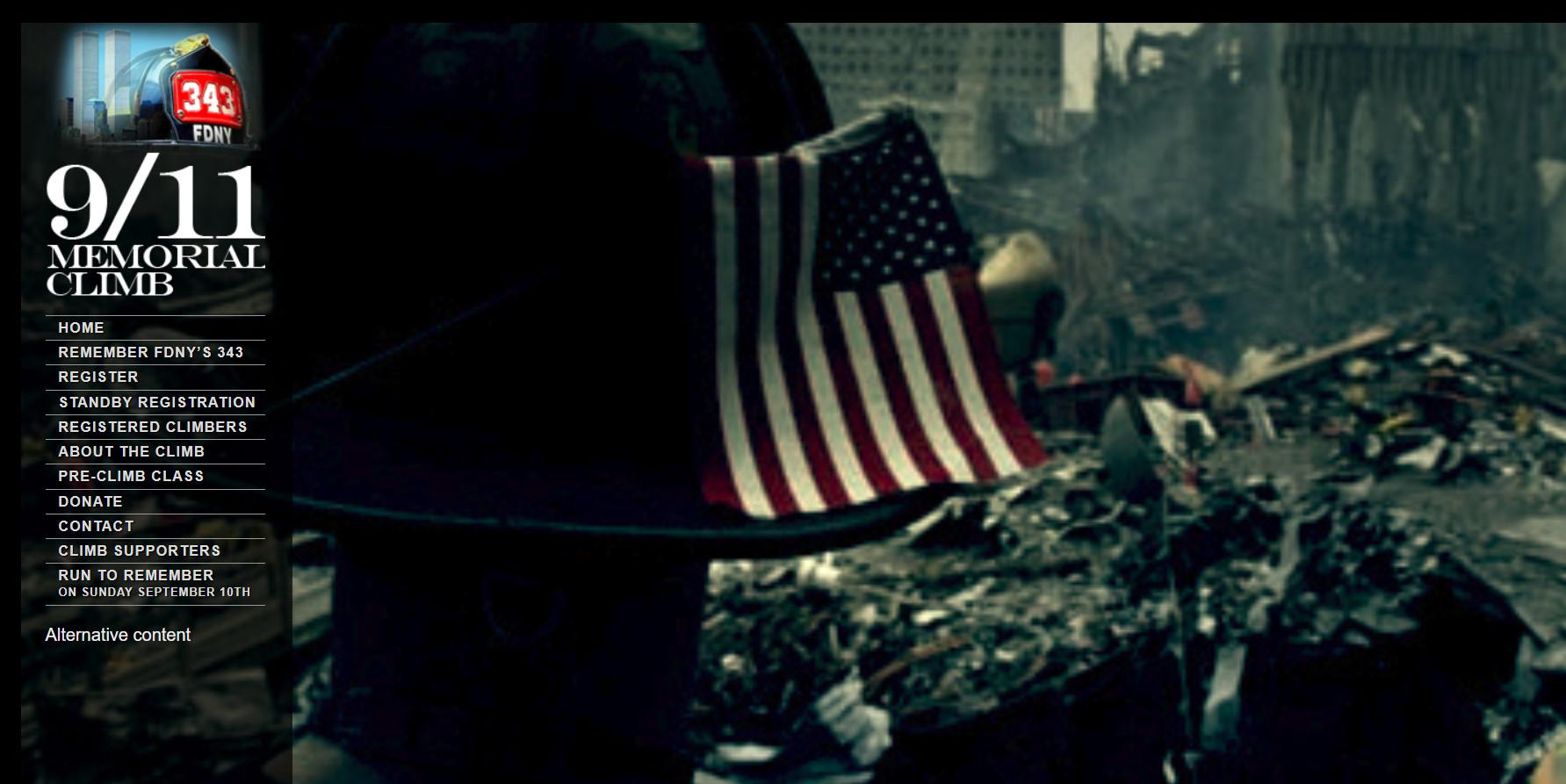 We climb to ensure that the fallen firefighters of September 11 are never forgotten; we complete their journey through dedication, training, and physical fitness.  The first stair climb held to support the mission of the National Fallen Firefighters Foundation was held on September 11, 2005. when five Colorado firefighters convened at a high-rise building in downtown Denver to climb 110 flights of stairs in memory of their FDNY brothers who were killed in the terrorist attacks of 9-11. 
The following year, twelve firefighters participated, representing four fire departments from the metro Denver area. Each subsequent years, attendance grew, until it was capped at 343 participants in 2008.
Since its beginning, the Denver 9-11 Memorial Stair Climb has evolved into a much anticipated annual events, and generated interest from individuals across the country who hoped to adapt the format and host an event in their cities. In 2010, the original Denver team partnered with the National Fallen Firefighters Foundation to create a template that would enable coordinator to successfully replicate a 9-11 Memorial Stair Climb anywhere in the United States.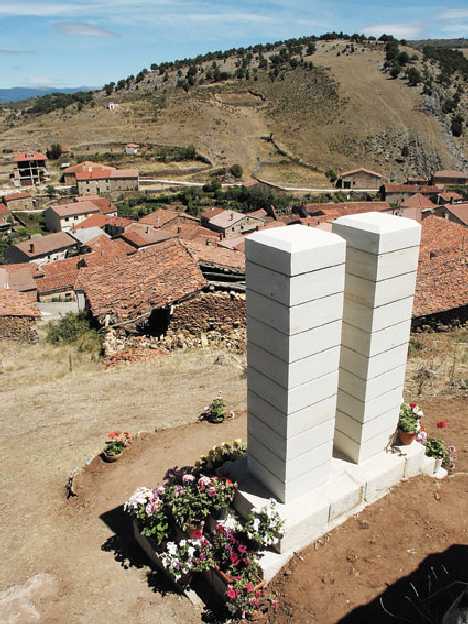 911Memorial  –
Web Urbanist  International 911 Memorials
This presents various locations around the world.  All very interesting and personal.
Of the nearly 3,000 people who lost their lives on September 11th, 2001, only one was born in the tiny town of Moncalvillo de la Sierra, Spain. Though Edelmiro Abad's hometown was certainly small, the approximately 100 residents of Moncalvillo de la Sierra have very big hearts along with the fervent desire to remember not only one of their own, but the event which led to his losing his life.
After emigrating to the United States at the age of 7, Abad realized the American Dream by rising to the position of Senior Vice-President of Fiduciary Trust Bank, and he was dutifully at his desk the morning of September 11th, 2001. Abad's family and the townspeople of Moncalvillo de la Sierra crafted a unique memorial to their favorite son, and by extension the victims of 9/11, which stands today in the Iglesia de San Pedro church's cemetery. As memorials to 9/11 go, they don't get any more personal than this.
Visit this site as it has many European Memorials for 9/11. On one page condensed on a blog.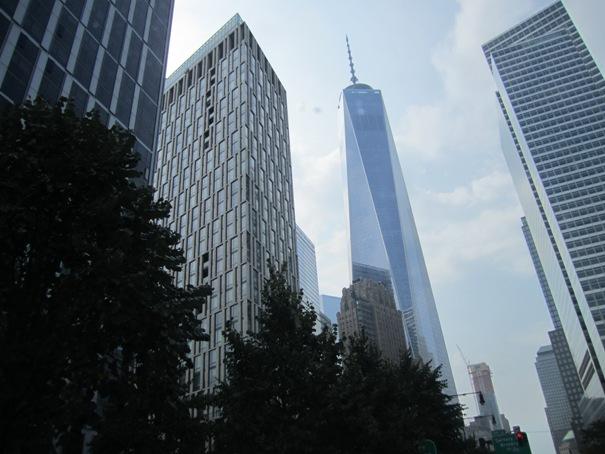 911 Memorial – The world's most closely watched urban renewal project, the World Trade Center links Tribeca to the Financial District, and brims with innovative architecture, renowned public artwork, and grand open spaces. This is a neighborhood reborn, pulsing with energy 24/7/365, and offering a vibrant, street-level experience that thoughtfully integrates the built environment into its surroundings.
To become iconic is to transcend history itself. Here the past, present and future come together to create something entirely new and spectacular. Use the interactive multi-media timeline to explore the storied history that has shaped Downtown Manhattan and the World Trade Center …and get a glimpse into what lies ahead in the not-too-distant future, as this extraordinary place emerges as a dynamic architectural, artistic and commercial success.
A Business Directory
We are a web directory that showcases professional businesses websites that are informative and benefit the general internet user.  We know there are hundreds of directories on the internet and we want to be different more colorful and selective.  We have provided you with websites that are attractive to the eye and function properly.  We have also showcased many of our favorite humanitarian project websites.
We also have listed some of our favorite You Tube Videos.  Many of the websites listed are our personal pics at random and some came to us via their desire to list with us.  Some sites are websites created by Advance Your Listing, Cory George Website Designer.  Currently we have many categories for you to pick from.   If you don't see a category that would interest you, please let us know, we will consider adding it.  Please give us a suggestion via email.
Before submitting your website, please consider our submission policy for compliance.  We only accept websites for consideration that do not have gambling, no adult content, no nudity and no illegal activities.  Website must be Search Engine Friendly.  All websites must be in English and we will consider websites from other countries.
Directory Categories and Sub-Categories Available:
Automotive, Auto Accessories, Auto Parts, Auto Services, Autos for Hire Auto Detailing, Auto Insurance Companies.  Aviation, Airplanes, Helicopters, Unmanned Aircraft. Business & Finance, Insurance, Personal Finance Directory, Business Insurance, Construction, Building Contractors, Flooring, Carpet Cleaners and Carpet Installers, Interior Design, House Painters, Roofing Contractors.  Education, Real Estate Training, Schools, Universities, Language Education, Schools, eLearning. Entertainment, Celebrity Websites, Government Websites, National Web Information Sites, Humanitarian Companies, Law, Lawyers, Immigration, Legal Services, Attorney, Bail Bonds Companies, Hair Salons, Message Services, Electrolysis Hair Removal, Make Up Artists, Home and Garden, Home Improvements, Home Security, Windows and Doors, Garage Door Installers, Humanitarian Companies, Non-Profit Organizations, Christian Organizations, Christian Movies, Real Estate,  Office Services, Mortgages, News, Black News, Fox News, Business News, Retail and Shopping, Clothing and Apparel, Gifts and Occasions, Office Supply, Online shopping, Small Business, Home Business, Business Consulting, Tax Consultants, Christian Services, Pets and Animals, Sports, Athletics Sporting Events, Party Buses, Limousines, Limos, Hotels, Vacation Rentals, You Tube Channels, World Wide Web Listings.
If you are interested in listing your business in this Directory, please send us an email via our contact page.